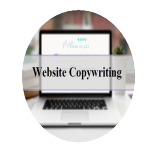 If you own a website and offer products or services, it's important that your website is interactive and has web copy that connects with customers using language they understand.
Customers not only want to know about your products or services, they want to know how the benefits of what you offer will make their jobs or lives better. Then and only then will they see the value in your product or service and will move to buy.
Your copy needs to be fresh, original, and conversational. When they read your copy, they need to hear your brand's voice in their head and it needs to connect with them on a personal level. It also should include keywords that searchers use when using search engines to find products and services like yours.
To do this, you need an ambitious person with the skill, focus, and ability to commit to consistent, high-quality work. They also need to be flexible enough to learn and understand your product and content requirements. Your website is your storefront window for the web. Let's create copy that's pleasant to read and will help you achieve your desired goals for your business.
My website copywriting includes: FAQ pages, about pages, welcome pages, sales pages, and landing pages, plus company and employee bios.
Website copywriting services include:
• consultation where we'll discuss your company, your products or services, what you'd like to create and in what time frame.
• A project brief to help guide the writing process and guarantee you get exactly what you want. You will keep the completed project brief so that you can use it for future branding, marketing and copywriting projects for your company.
• Up-to-date optimization strategies for using the words that naturally occur when web searchers are searching for the products/services you offer online.
GET IN TOUCH
Get a Quote!